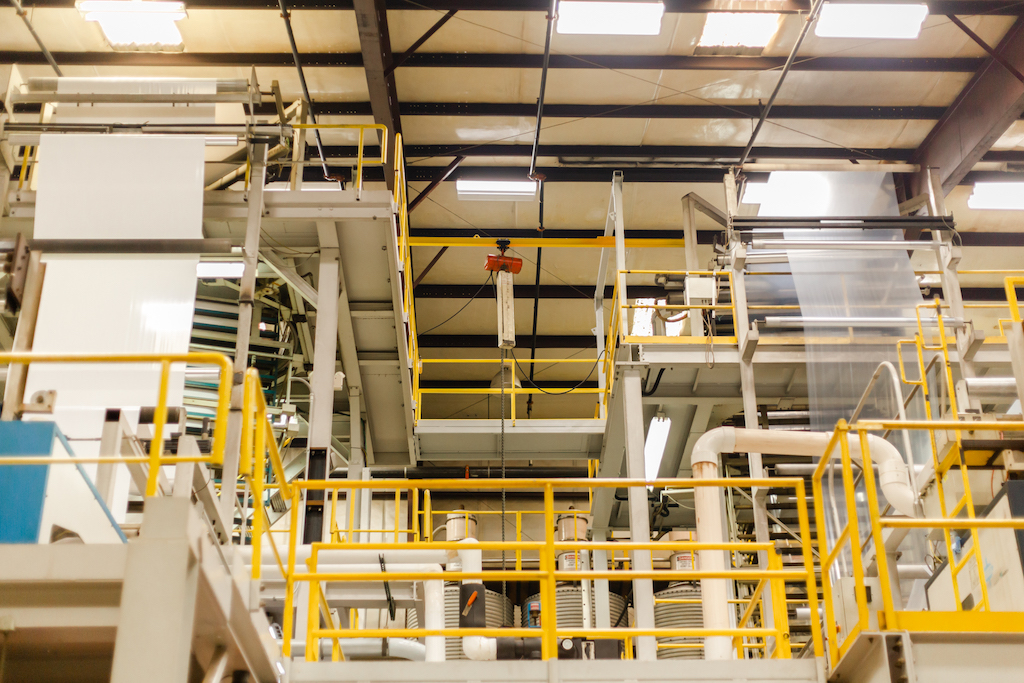 Since 1983 Tara Plastics, located just outside of Atlanta, has been manufacturing superior plastic films used in a wide array of flexible packaging applications. Today our company manufactures the highest quality film products used by our customers in the food processing industry as well as by converters to produce some of the finest and most reliable product packaging found on grocery stores shelves and in refrigerated and frozen food cases.
We have a long history of meeting and exceeding the challenges brought to us by our customers. We constantly work to research and develop the highest quality, most cost-effective packaging solutions and we pride ourselves on our ability to consistently deliver the same level of excellence shipment after shipment, year after year.
The process starts with product development at which time all aspects of a customer's needs are assessed to ensure that the most cost-effective and reliable film structure is created to fulfill the application requirements. The selected resin blend and structure is then sent to our SQF certified production floor where our highly-trained personnel work diligently to build quality into each production run, blending premium resins through state-of-the-art, computer-controlled extrusion lines. All finished products are then verified to meet or exceed customer specifications by our Shift Supervisors and Quality Control staff. As a final check, all production and quality reports are thoroughly reviewed by our Production and Plant Managers before product is approved for shipment.